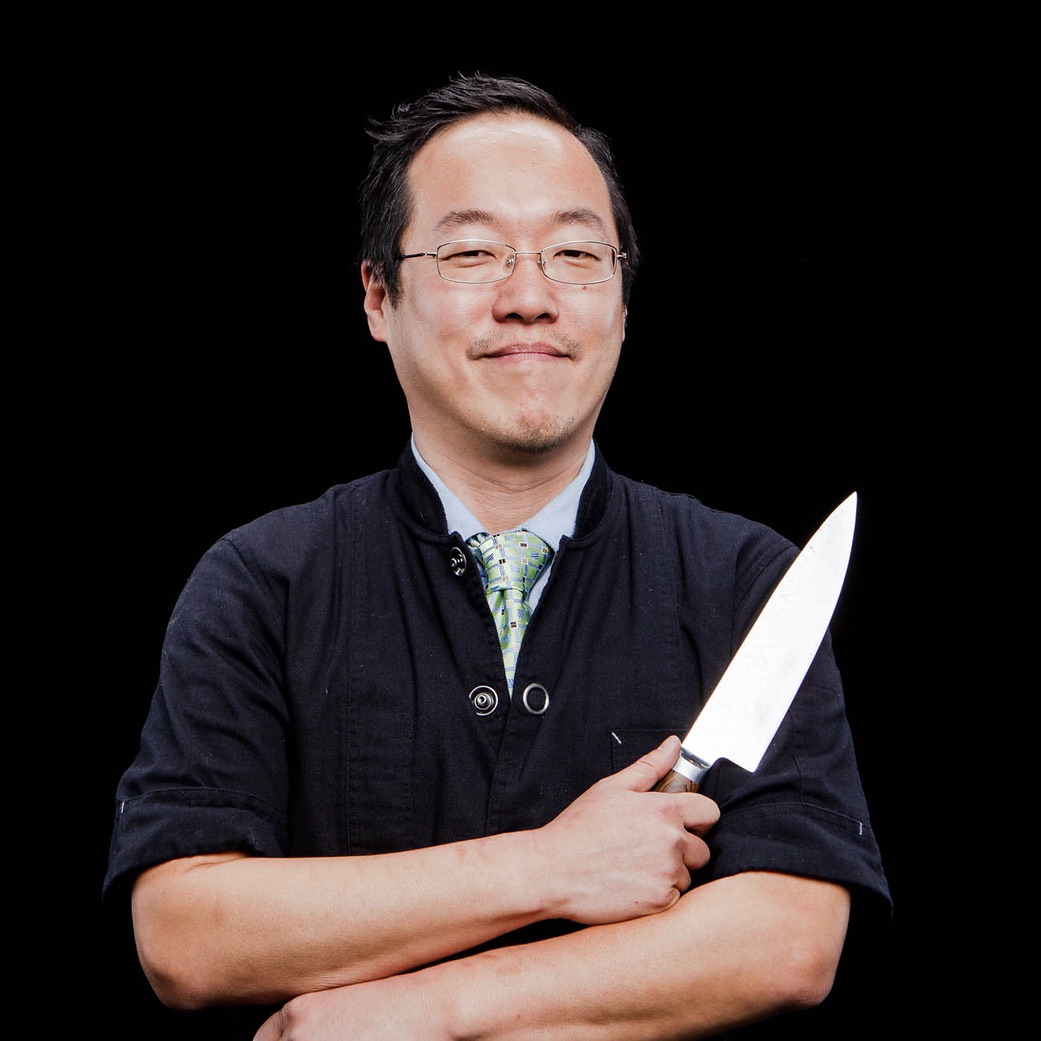 WITH CHEF JOSEPH YOON
Chef Joseph Yoon founded Brooklyn Bugs in 2017 with the mission to normalize edible insects, and works closely with museums, universities, and institutions to fundamentally change the way we can reimagine them as a delicious, sustainable, nutrient-dense source of protein. His work has been featured on PBS Nova, The New York Times, Boston Globe, Washington Post, BBC, Popular Science, Live with Kelly and Ryan, and much more.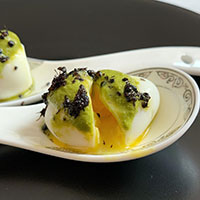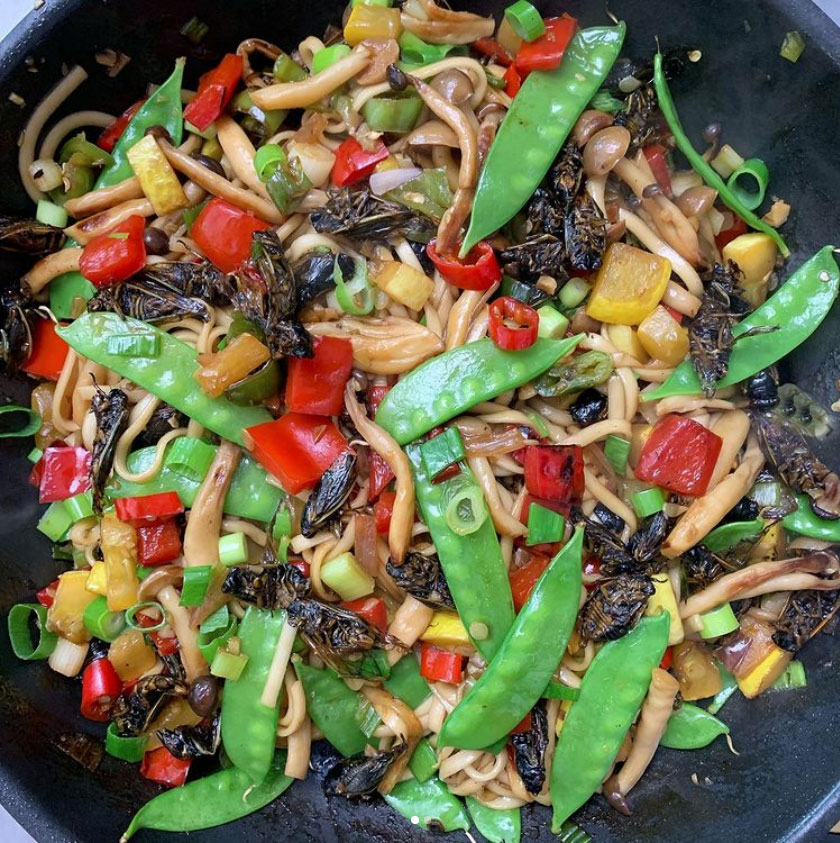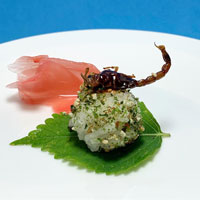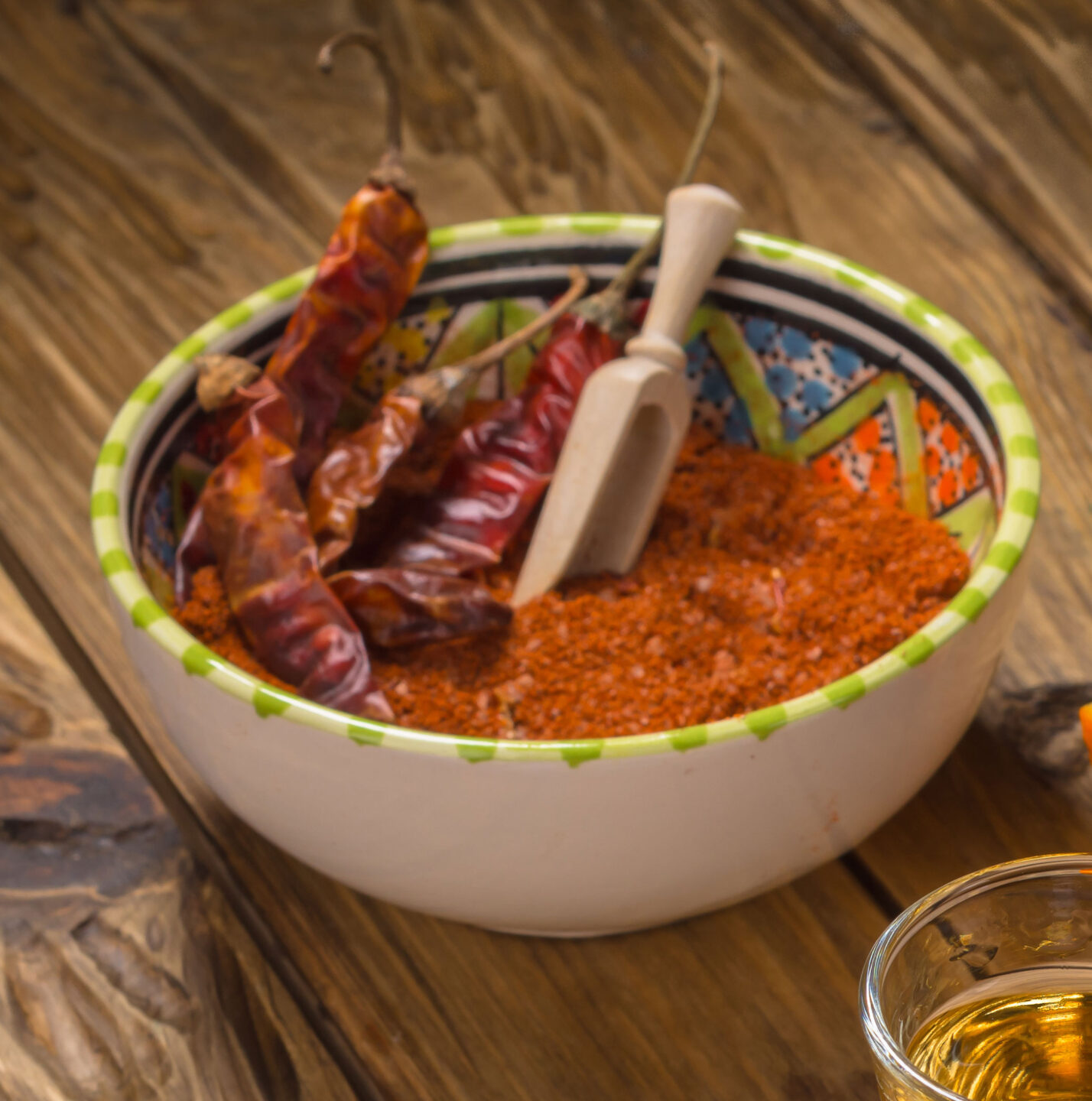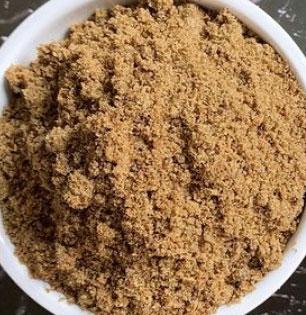 JOSEPH YOON' SELECT PRODUCTS
























Joseph Yoon's Edible Insect Chef's Sampler
This is a wonderful starter package that presents you with not only what is playfully referred to as the "gateway bug," the cricket (and powder), but also gives you the opportunity to experiment with some of my other favorite edible insects. There are a lot of recipe and menu ideas that I regularly share on my social media if you'd like to get ideas of how I've prepared all of these in the past. With the growing interest in edible insects around the world, now is the perfect time to start learning how to successfully integrate them into your lifestyles with this sampler.
All insects come shelf stable,and ready to eat, but we encourage you to explore how you can gastronomically enhance them into all of your favorite dishes.
Please note, that people with shellfish allergies may also be allergic to the chitin also found in insects.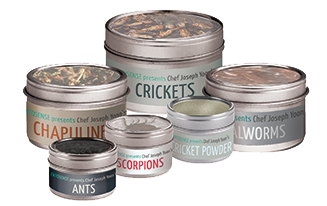 Package Size:
Chef's Sample Set
34 Grams Crickets
10 Grams Cricket Powder
18 Grams Mealworms
30 Grams Chapulines
6 Grams Black Ants
3 Manchurian Scorpions




































Culinary Quality Black Ants
Black Ants have formic acid as a defense mechanism, and it gives them an incredible burst of an acidic or tangy citrus flavor. The crunch makes them similar to pop-rocks when eaten alone, and they can be used as a protein-rich substitute any time you are in need of acid like vinegar, lemon, or lime in your food.
Package Size:
1/2 Oz Jar (about 15 grams)
1 Pound Grip Jar














































WHOLE ROASTED CRICKETS
Crickets are commonly referred to as the "gateway bug," and are a favorite among entomophagists because of their incredible versatility. The flavor can vary drastically from farm to farm, and by how they are processed, and these have an earthy and nutty flavor from the roasting process. Crickets are a wonderful addition or substitute for any of your favorite dishes—from spaghetti sauce, to tacos, to fried rice, to sweet desserts—crickets are a fun and easy starter to add to your culinary repertoire.
Package Size:
4 oz. (about 113 grams)
1/2 Pound (about 226 grams)
1 Pound (about 454 grams)
5 Pounds (about 2.27 kilos)


















SAL Y LIMON CHAPULINES
Sal y Limon Chapulines – While we usually prefer getting edible insects in as natural of their state as possible, these salt and lemon grasshoppers are so good and ready-to-eat as a snack, we thought we'd offer them already flavored for your convenience. You can also add them to any number of your culinary creations, and there really are no limitations except for your imagination.
Package Size:
1 Ounce (30 grams)
1/4 Pound
1 Pound
5 Pounds




















WHOLE ROASTED MEALWORMS
Mealworms have an earthy and nutty flavor that you can highlight in your desserts, or if you cook them with aromatics, can lend a depth of flavor to your savory dishes as well. The crunch adds a good texture when you want that little something extra for your dish.
Package Size:
1/2 Oz Jar (about 15 grams)
1 Pound Grip Jar






















CULINARY QUALITY SCORPIONS
These small and dramatic scorpions definitely have the "WOW" factor, and we truly love integrating them into our savory dishes. They are brined in salt and sun dried, and have a briny baby shrimp quality to them. We love to marinate or ferment them in spices and add them as the special showstopper for our dinners or events. Because of their flavor profile, we personally prefer to use them only in savory applications.
Product Selection:
– Black Light Flashlight
– 1 Scorpion Pack
– 6 Scorpions Sample Pack
– 24 Scorpions Group Pack
– 250 Scorpions Bulk Pack










SAL DE GUSANO
Sal de Gusano can add a unique flavor that will spice up any of your dishes from vegetables, to popcorn, to seafood, but the most popular way may be to add it as a salt rim to your margarita. There are peppers added to this mix which give it a beautiful spicy note as well.
Package Size:
113 grams of Sal de Gusano Rojo






CRICKET POWDER
Cricket Powder is finely ground from roasted whole crickets and are an excellent addition to countless numbers of savory or sweet dishes. Depending on how you utilize it, the mild taste can easily be hidden in your food, or you may choose to make it the highlight of your dish. You can add it to everything from smoothies to soups, to tempura batters and pancakes, to all your favorite baking sweets. Extremely versatile, and an easy way to incorporate more protein into an otherwise vegetarian meal.
Package Size:
20 Gram Zip Bag
4 oz. Jar
1 Pound Jar