EDIBLE INSECTS
AFFILIATE PROGRAM
EARN INCOME | Link to EdibleInsects.com
From your website, blog, newsletter and/or email – All good ways to earn an income by promoting Edible Insects.
A healthy, sustainable and environmentally friendly income!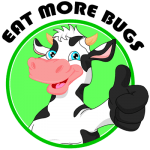 PRETTY EASY. Include simple links or go extravagant and write blog posts and articles about the benefits of edible insects. All sales generated from traffic you send to EdibleInsects.com earns 10% of the gross sales minus tax & shipping.
REGISTER YOUR SITE. By registering your site all traffic from your site will be recorded and sales credited. No special links needed.